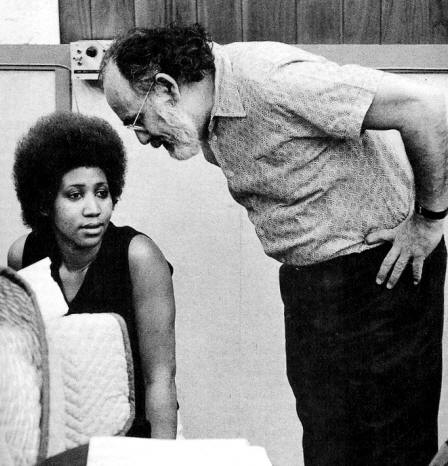 What do you see?So, why don't you speak on the evils of white men?
I think black women are well acquainted and comprehensively so, of the evils of white men. As far as I am aware black women are in no doubt whatsoever that white men:
Raped our foremothers
Made us slaves
Instituted racism and actively discriminate
Visit police brutality on black people etc etc etc
White men's evil is old news, common knowledge and common analysis (we are at this point very much in need of new understanding and further analysis to bring a better picture of what ails us as black women).
In addition 'White man as originator of all evil' gives a huge and blanket covering for other groups to keep hiding their own deliberate oppressive behaviour towards black women. In other words, they can brutalize black women and point at white men as being somehow responsible for shaping their actions. Often times this leads them to be treated leniently while black women are denied full redress.
Indeed if a white female boss victimizes a black woman and if this situation, is pursued in court, and if the white female is able to argue that the white man somehow made her act 'out of character'(often by saying he created the climate under which she was forced to act in such a way), and manages by this to gain some leniency, well guess who has been short changed in terms of full justice? You guessed it, the black woman.
Yet, if we imagine this scenario but replace white women with white men, a black woman has access to enough analysis to make a strong case for the full weight of the law to come down on him. She can claim sexism and racism; both recognised as discrimination and frowned upon generally. Yes the analysis for recognizing white males as victimizers, oppressors and misusers is in place and it is unambiguous.
Black women must understand that it is not in their interest to gloss over details when it comes to analyzing oppression, because it is in the finer details that black women's real situation is revealed.
Do not be thrown off the scent by some broad arguments out there of how others are 'victims' and all are 'victims' of white men.
If a black man beats down and beats up a black woman and then claims that overarching racism has placed burdens and stresses upon him to the extent that he 'brutalizes the black woman', and if he manages to gain leniency as a result, guess who has been short-changed in terms of justice and redress? You got it again; the black woman. Using a simple analogy, if the black man had to pay for the black woman's medical treatment and was able to slash the amount due to half the value, then the black women gets treatment worth half the value of what should be due her, regardless of the fact that her injuries are just the same as if her attacker had been white (an attack for which she could claim full compensations).
We must see as simply dangerous, any discourse that does not visit equal condemnation and guilt to all oppressors of black women. Any act of direct oppression towards black women must not be made less, because it is occurring in 'wider' oppressive fields. This would be ratifying and endorsing certain conditions under which it is ok to annihilate black women and this loop hole must never exist for anyone to exploit. What made them do what they did? Let others worry and concern themselves about that, we have to ensure our survival. Indeed the most important thing here is black women being able to continue to 'present' as entities among all other beings on this planet, and if there is a 'clause' under which their destruction becomes 'excusable' or 'tolerated', then it is a call for this to happen.
Black women MUST recognise a need for a black woman-centered analysis of oppression, which simply is an analysis which makes no concessions to any, but calls for equal and maximum penalties to be meted out to all and any who victimize black women. This serve as a deterrent to those who would attempt to hide behind the accepted discourse of 'white men are the source of all evil' to acquire leniency for acts of deliberate aggression against black women.
It is not for us to worry about what would happen to our attacker or to 'feel' for them because their poor life experinces made them whatever. We must careless or else we will be sitting ducks for them indeed why dont they target other demograhics if it is just a simple matter of their hard life making them do whatever? No it isnt just about 'their hard life', it is about an opportunity to express their damage on those who have less recourse because of their social positioning. It is about target practice on those who society does not adequately and actively protect. Therefore, our focus must be on sending a strong detering message to any would be exploiters and abusers.
We continue to foolishly adopt an approach that enables others to argue against paying the full pound of flesh for targeting us. This is indeed and again the repeating symptom of black women not understanding their interests, because it is for others to argue for concessions and reprieve, it is for us black women to vehemently reject such proposals!
Get clued up about interracial dating with the
Interracial Dating E-Book
Send your questions to relationshipadvice@dateawhiteguybook.com (I will try my best to give a reply/answer)